Local Business
Digital Solutions
Beat the Pandemic by empowering your business with stunning, user-friendly Website Design and powerful Online Ordering and Marketing.

With more than 20 years of experience in developing online solutions.
Who We Are?
Online Ordering for business is no longer an option but a must during the Pandemic.
With more than 20 years of experience in developing online solutions, Cookie Web offers innovative, easy-to-use design and online ordering & marketing in a proven way around the northern Dallas and Fort Worth area in Texas to guide your business to the very best in business. First of all, we do business consulting to determine the website and online sales channels you need and maximize the accessibility of your target market. And we develop the website design and function to match all devices including mobile devices. After that, we make the best promotion to your customers through efficient online marketing. Continue to maintain and improve site and marketing updates. Online for your business is no longer optional, but a must during the Pandemic. Customers want to find your business easily on the Web and place an order in a contactless mode. Now, you have to act quickly. We will lead you to the best.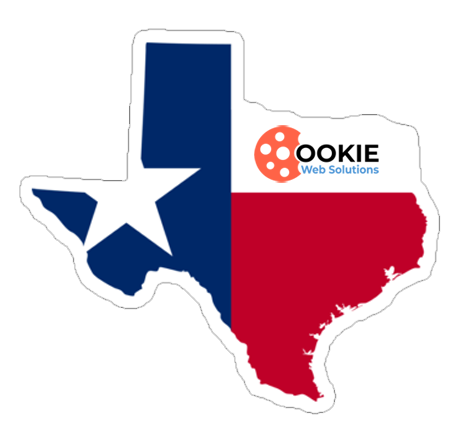 Local-Company
We are a local company in Frisco, Little Elm, Plano, Prosper, McKinney and Denton Texas. We visit your company for clear communication and provide accurate consulting.

Mobile-Friendly
The website must be mobile friendly. Now customers prefer to view your site on smart phone rather than desktop. Otherwise your business will be disregarded.

Online-Exposure
How well your website and store are structured, what are the benefits if people do not know? Your business will need to be seen well on search engines, maps and social media.

We provide modern, clean and professional designs and programs tailored to all devices. We also provide you with the best possible maintenance and optimal digital marketing services.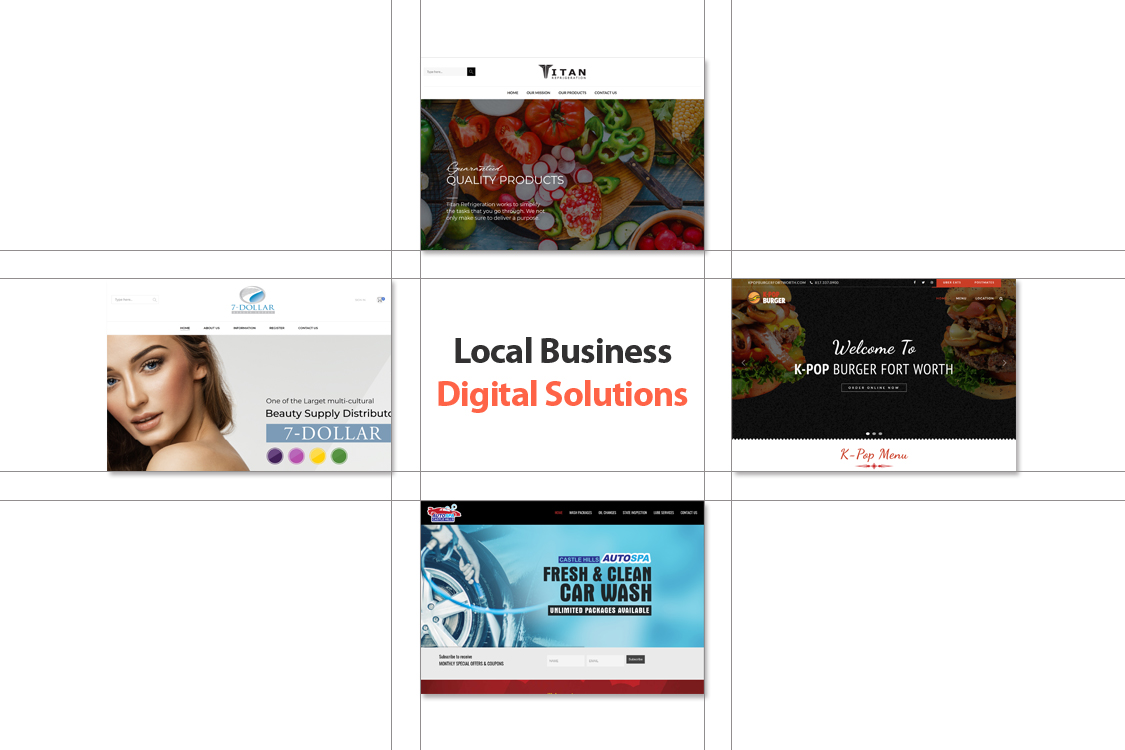 Web Design
Single Page Website, Small Business Website, Medium Business Website, Large Business Website, E-commerce Website, WordPress, Drupal, WooCommerce, BigCommerce, Magento, PrestaShop, Shopify

Site Maintenance
Domain/Hosting Support, Secure Backup, Data Entry, Content Updates, Version Upgrades, Custom Coding, Troubleshooting, Error Fixing, Server Migration, Loading Speed Optimization, Emergency Support

Online Marketing
Search Engine Optimization (SEO), Search Engine Marketing, Pay-Per-Click Advertising, Conversion Rate Optimization (CRO), Social Media Marketing, Local Business Directories, Email Marketing, Apple/Google Maps, Mobile Phone Advertising

Some of the sites we have recently worked on are for reference only. We will provide better web solutions for your business growth.
Web Solution Package Price

Please check the web solution packages below. Also individual services are available. Please request free consulting for web design, website maintenance, online marketing, or any other necessary services.

Please contact us for your interest in web design, maintenance, online marketing, free consultation or any feedback. We will gladly help you.

Phone: 214-308-1159
Email: contact@cookiewebsolutions.com
Facebook: CookieWeb

Mon-Fri: 9:00 am - 5:30 pm
Sat: 10:00 am - 2:30 pm
Sunday : Closed